The Evolve Overnight Action Sports Camp will be going into its second year of operation. Our camp in 2016 was a huge success and we can't wait to be back at at Camp Timberlane. This year, we have added a second week to accommodate the high demand. 
Choosing the right camp for your child can be a challenging task. Kids have so many different interests while camps have so much to choose from, Evolve Camps has made the decision-making process much easier for families, but offering an all-in one experience. 
Our camp offers many activities to choose from, but they are all related to fast paced activities and actions sports. If your child loves the activities listed below..than look no further for a summer program! 
Overnight Camp Activities at Evolve
Skateboarding and Instructional Skateboarding
Scootering  and Instructional Scootering
BMX and Instructional BMX
Wakeboarding
Wake Surfing
WaterSkiing
Stand Up Paddle Boarding
Swimming
Rock Climbing
Beach Time
Trampoline Trick Training
Beautiful Sunsets on a private Lake
Our own Private Skate Park + Visits to Gravenhurst Skatepark
Custom BMX Dirt Track, designed by Evolve. Bikes provided by Evolve
Dirt Pump Track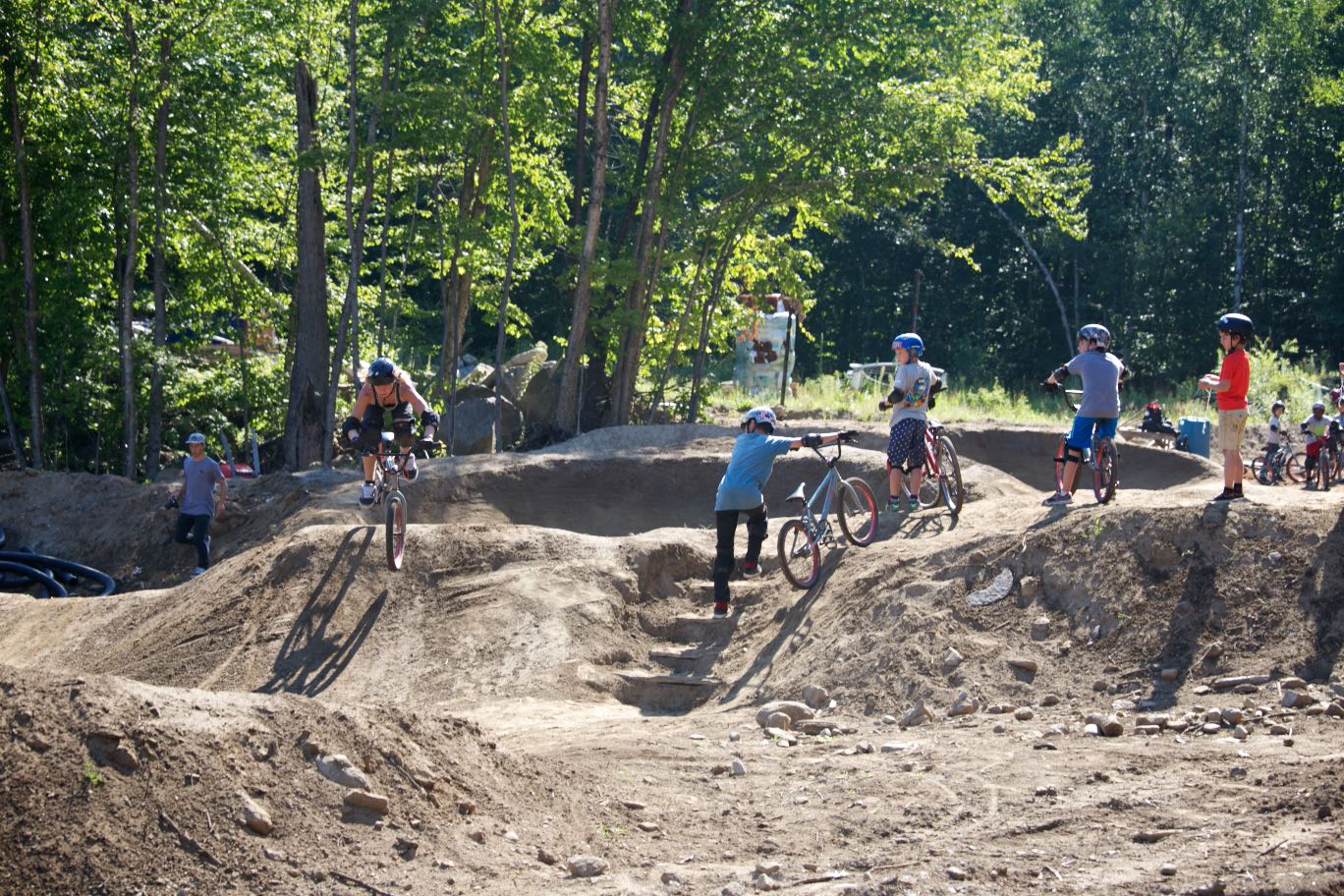 Laps and Laps in the Dirt BMX Track
Chills on the deck by the lake
No need to travel to California, with this private beach
Wakeboarding with Pro Instructors from Camp Timberlane
Learn to Wake Surf
Everyday is an adventure filled with so much healthy food choices
Nothing like a best of 3 tetherball game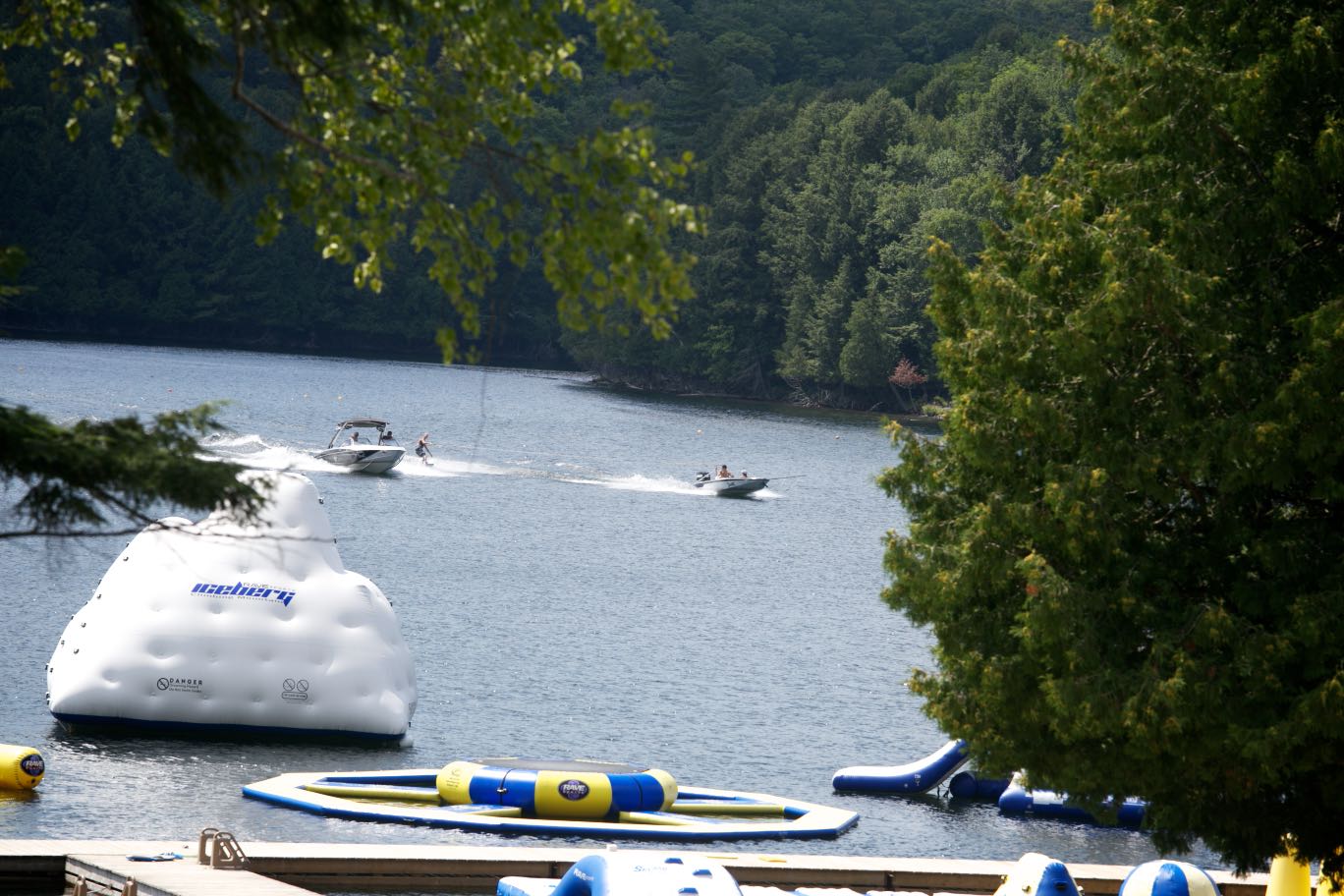 Water ski, water park, wakeboard, wake surf all on the private lake
P-I-N-G Pong beach sessions!
Spacious cabins right by the lake
Quarter pipes, rails and boxes to choose from 
Scooter Sessions in the park
Never wakeboarded before? No problem hop on the boom and the Camp Timberlane instructors will get you going
See, we told you
Rock Climbing outdoors? Amazing.
Look at this waterfront. Out of a movie
Hands down the best water park in Haliburton
Questions to Consider in Selecting an overnight camp
What area do I want to consider? (mountains, oceanfront, lake distance from home)  We are located at Camp Timberlane in Haliburton Ontario, under three hours from Toronto
Do I want a traditional camp that gives my child a wide variety of experiences or do I want to select a specialty camp like Evolve that focuses on a particular activity or set of skills? We focus primarily on skateboarding, scooter and BMX with complimenting action activities
What size enrollment will make my child feel comfortable? Each one of our sessions is capped at 28 Campers
How rustic do I want the camp to be? Our overnight action sports camp takes place in a traditional residential camp with many comfortable amenities. 
How structured do I want the program to be? Does my child like to have lots of choice in the activity schedule? We are structured and focus around action sports, but kids have flexibility in their day
Is my child ready to sleep away from home for an extended stay? This will help you to select either a resident or day camp setting. Only you as a parent will know or have the gut feeling if they are ready, or if they tell you!
What session length will appeal to my child and to our family plans for the summer? (One week? 2 weeks? ETC) We offer 1 or 2 weeks.
How can I stay in touch with my child during camp? Does the camp allow mail, phone calls or e-mail? We update our evolve camps instagram, facebook and send out emails. 
How will the camp meet my child's special dietary or physical needs? We cater to many dietary needs, simply let us know what they need to be 

nourished

What is my budget for camp tuition? Remember, many camps offer financial aid. We don't offer financial aid, so plan

accordingly

. 
See you at Evolve Overnight Action Sports Camp